commercial agreements in general
company law
infrastructural projects
labor law, management contracts
real estate, construction
Professional certification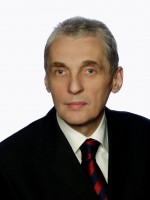 Education
Higher education – University of Warsaw, faculty of law
Professional career
2009-2002: Lawyer's Office Kwaśnik i Głowacka Radcowie Prawni in Warsaw, partner;
1997-2002: Lawyer's Office Feddersen, Laule, Scherzberg & Ohle, Hansen Ewerwahn (at present White & Case, Germany), partner;
1992-1997: Lawyer's Office Zieliński Kwaśnik in Warsaw, partner;
1988-1992: consul, Polish Embassy in Bonn/ Germany;
1979-1987: The chancellery of the prime minister, legal adviser, deputy-director of the Legal Department;
1974-1979: legal adviser.
Arbitration experience
Arbitrator in the international and national arbitration proceeding, repeatedly as a chairman (21 arbitration proceedings), vice-president of the Court of Arbitration at the Polish-German Chamber of Commerce.
Membership in organizations
District Chamber of Legal Advisers in Warsaw;
Polish Society of Legislation.
Publications
Public Procurement Law (commentary, polish-german version)- 2004, Drawing up of special cotract provisions FIDIC (Sporządzanie szczególnych Warunków Kontraktowych FIDIC) – 2009, many publications in magazines, especially in "Polskie Budownictwo".