English
French
German
Polish
commercial agreements in general
company law
finance, banking
mergers and acquisitions (M&A)
Professional certification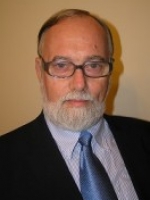 Education
Wyższe prawnicze, dr hab.
Professional career
Adiunkt w Katedrze Prawa Międzynarodowego Prywatnego i Handlowego, Wydział Prawa i Administracji UW;
indywidualna kancelaria radcy prawnego (od 2010);
wspólnik w kancelarii prawnej Piontek Wiśniewski, d. Uni-Expert (1989 – 2010);
doradca firm prawniczych "Vinson & Elkins Poland" Ltd (1990 – 1991) oraz Dewey LeBoeuf (1991 – 2009);
radca prawny w Polskiej Izbie Handlu Zagranicznego (1979 -1984 oraz 1986 – 1990);
radca prawny w Przedsiębiorstwie Handlu Zagranicznego "BUMAR" (koordynator Zespołu Radców Prawnych, 1984 – 1986).
Arbitration experience
Arbiter w międzynarodowym arbitrażu handlowym od 1985 r.; ok. 100 spraw krajowych i międzynarodowych jako arbiter, pełnomocnik oraz świadek-ekspert.
Wpisany na listę arbitrów Sądu Arbitrażowego przy Krajowej Izbie Gospodarczej oraz Międzynarodowego Sądu Arbitrażowego przy Izbie Gospodarczej Austrii w Wiedniu.
Wiceprezes Sądu Arbitrażowego przy Polskiej Konfederacji Pracodawców Prywatnych LEWIATAN (2005 – 2011).
Membership in organizations
Członek Zarządu Polskiego Stowarzyszenia Arbitrażowego
Publications
Autonomia stron umowy o arbitraż w świetle nowego prawa prywatnego międzynarodowego, w: Księga jubileuszowa dedykowana dr A. Tynelowi, Warszawa 2012;
Rozdział dotyczący Polski w International Handbook Commercial Arbitration, wyd. Kluwer  (2012, w j. ang.);
Międzynarodowy arbitraż handlowy w Polsce. Status prawny arbitrażu i arbitrów, Warszawa 2011;
Companies' Freedom of Establishment after the ECJ Cartesio Judgment, European Business Organization Law Review 2009, nr 10 (w j.ang., z A. Opalskim);
Klauzula porządku publicznego jako podstawa uchylenia wyroku sądu arbitrażowego (ze szczególnym uwzględnieniem stosunków krajowego obrotu gospodarczego), Kwartalnik ADR nr 2, 2009;
Stan prywatnego prawa gospodarczego a optymalna wizja kodeksu cywilnego – zagadnienia podmiotowe, PPH 2008, dodatek do nr 6.