commercial agreements in general
company law
distribution and franchise agreements
energy law
finance, banking
infrastructural projects
labor law, management contracts
mergers and acquisitions (M&A)
real estate, construction
transport
Professional certification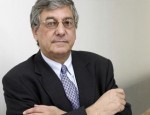 Professional career
Member of the Board of the International Arbitral Centre of the Austrian Federal Economic Chamber, Vienna;
Member of the Commission on Arbitration of the ICC;
Former President of the Austrian Arbitration Association;
LCIA.
Arbitration experience
Dr. Baier has more than 25 years experience in arbitration proceedings and has represented national and international clients before arbitral tribunals under various jurisdictions and rules, including the ICC Rules, Vienna Rules and UNICITRAL Arbitration Rules. Now, he mainly acts as arbitrator in arbitration proceedings. Such disputes here dealt with power stations in Greece and West Africa, steel production in Syria, road and tunnel project in Georgia bases on an agreement of FIDIC Conditions of Contract, rehabilitation and reconstruction of motorway in Albania based also on FIDIC Conditions, light bulb factory in Czech Republic, car suppliers industry in Spain and other commercial matters.
Membership in organizations
Publications
"The Enforcementof Awards in Austria" (1988, 3rd edition 1997)
"Dispute Resolution Methods" (1994); "Using Modern Technology in Arbitration" (Online Arbitration, 2000)
"International Arbitration" (A country by country look at Alternative Dispute Resolution Methods Co-Authorship for Austria
Aspatore Books, USA, 2005)
"Handbuch Internationales Wirtschaftsrecht" (Co-Authorship for ICC Rules, Vienna Rules and Austrian Arbitration Act, Verlag Dr OttoSchmidt-Köln, 2005)
"Arbitration World-European Lawyer (Co-Authorship, 2nd edition, 2006)