English
German
Polish
Russian
commercial agreements in general
company law
infrastructural projects
labor law, management contracts
real estate, construction
Professional certification
adwokat (nr wpisu 940), radca prawny (WA-4530)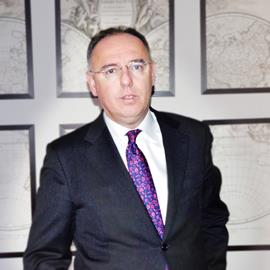 Education
2001 – 2002 Skanska Leadership Program for Skanska management at Skanska Institute in Sweden
1996 – Bar exam at Warsaw Bar Association
1993 – American Law Seminar in Salzburg, Austria
1991 – 1992 LLM in German lat at the Law Faculty, University Tuebingen, Germany. LLM Thesis on Limited Partnership.
1991 – Comperative Law at the University of Strasbourg, France
1986 – 1991 Law studies at the Law and Administration Faculty, Warsaw University. Thesis on Privatisation in Poland
Professional career
From 2005 r. Okolski & Partnerzy Sp. p.

Mr Okolski has worked for many years at international law firms in Poland and abroad – Altheimer&Gray, Clifford Chance, Haarmann Hemmelrath as well as a chief legal counsel of Skanska Polska sp. z o.o. (large offices and residential houses developer as well as construction company in Poland) and development company Blue City Sp. z o.o. (large shopping mall developer).
Arbitration experience
Arbitretor at the Arbitration Court at the National Chamber of Commerce – more then 10 years.
Membership in organizations
Warsaw Bar Association;
Warsaw Legal Advisors Association.
Publications
Commentary on construction law and real estate law, including spatial planing laws and regulations, issued by C.H. Beck in Poland;
Book on a construction contracts issued 10 times by C.H. Beck in Poland;
several articles on current legal matters such as lease agreements in shopping malls during COVID pandemia, etc.