bankruptcy and restructuring proceedings
company law
finance, banking
mergers and acquisitions (M&A)
tax law
Professional certification
Legal Counsel od 1978, doradca podatkowy od 1998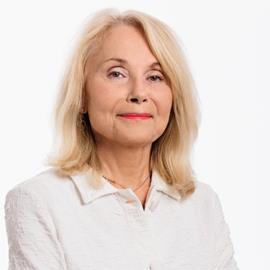 Education
Professional career
2001- current, a partner in Chadbourne & Parke;
1999-2001 a partner in law firm: Wierzbowski & Szubielska i Wspólnicy a member of Landwell (a correspondent law firm of PricewaterhouseCoopers);
1993-1999 a partner in Domański, Szubielska i Wspólnicy, a correspondent law firm of Arthur Andersen;
1973-1991 Mrs Szubielska was a Vice Director of the Legal Department at the Ministry of Finance.
Arbitration experience
Dorota Szubielska acted as an arbitrator at the Arbitration Tribunal at the at the Polish Confederation Lewiatan and as an ad hoc arbiter.
Membership in organizations
Regional Chamber of Legal Advisors in Warsaw and the National Chamber of Tax Advisors.
Publications
"Should the undivided profit of a company be taxed " Monitor Podatkowy No 5/2009;
"Will payment of a delayed tax as a result of a non-final decision on amount of tax cause expiry of tax obligation? – commentary on a resolution of 7 judges of the Supreme Administrative Court of 8.10.2007, FPS 4/07" Jurysdykcja podatkowa No 3 / 2008;
"Enterprise and its organized part require a consistent definition" Prawo i Podatki nr 6/2006;
"Bases for a cassation appeal limit the right to a trial", (co-author), Prawo i Podatki 9/2006.