aviation law
commercial agreements in general
company law
energy law
gaming and betting law
infrastructural projects
labor law, management contracts
mergers and acquisitions (M&A)
real estate, construction
Professional certification
arbiter, praktykujący adwokat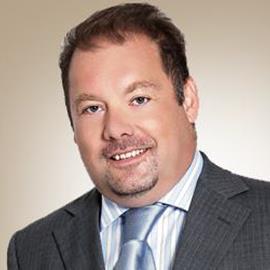 Education
József Attila University, Szeged, 1997 Law Degree (cum laude);
Central European University, Budapest (Master of Comparative Constitutional Law, LL.M. studies 1998).
Professional career
After 20+ years of splitting my time between high value disputes and corporate/transactional work, I have decided to concentrate on international arbitration and to spend the next 20+ years as an international arbitrator.
I have for long been recognized as an experienced/recommended lawyer in both of my major practice areas, i.e. Dispute Resolution and Corporate/ M&A by directories (such as Legal 500, Chambers and Partners, European Legal Experts and Who's Who Legal's M&A and Governance), clients and peers alike.
I have been heading my firm's disputes practice for over 15 years and a large majority of the cases I handled (both in arbitration and litigation) were high values ones, many bet-the-company type matters and almost all with international/cross-border elements.
In addition, I have been negotiating and drafting transactional documents (SPAs, SHAs, JVAs, Privatisation Agreements, Concession Agreements, etc.) for 20+ years; almost all of my transactions having been cross-border ones and typically in the 5-50M EUR range, with many having much higher deal values.
I am familiar with the gaming/gambling, renewable energy and aviation sectors.
Last but not least, I have a highly international affiliation, having attended over 60 international conferences during the past 15+ years and worked with colleagues, clients and laws of dozens of different jurisdictions from 5 continents and being widely known in legal circles around the world.
Arbitration experience
I have conducted arbitral proceedings as chair, wing arbitrator or party counsel under the following rules:
Arbitration Court attached to the Hungarian Chamber of Commerce and Industry;
ICC;
UNCITRAL; 
VIAC (Vienna International Arbitral Centre).
I have recently closed 3 cases (one as wing and two as chair, nominated by highly regarded and experienced party-nominated arbitrators) and am currently involved in four cases (two as wing and two as chair) in Budapest. I have so far been nominated by Austrian and Hungarian parties/arbitrators for disputes between Austrian, Italian and Hungarian parties.
Membership in organizations
Listed on LCIA's database of neutrals;
Appointed with KCAB INTERNATIONAL's Panel of International Arbitrators;
Listed among the List of Practitioners at the VIAC (Vienna International Arbitral Centre);
Listed as a foreign member of the BAC (Belgrade Arbitration Center);
Listed among the Roll of Arbitrators at the Permanent Arbitration Court attached to the Hungarian Chamber of Commerce and Industry (Commercial Arbitration Court Budapest);
Luxembourg Arbitration Association;
ICCA (International Council for Commercial Arbitration);
Hungarian Arbitration Association;
IBA (International Bar Association);
IBA Arbitration Committee;
IBA Subcommittee for International Arbitration Case Law and rapporteur for Hungary;
Secretary-Treasurer of the Professional Ethics Committee (PEC) of the IBA;
Budapest Bar Association;
Hungarian Association for the Protection of Industrial Property and Copyright.
Publications
author of the 'Hungary' chapter in the 6th edition of Arbitration World by Sweet & Maxwell (2018);
co-author of "Protecting National Assets à la Hungary — Unexpected Restriction To Arbitration" (Mealey's International Arbitration Report, October 2014);
co-author of the 'Hungary' chapter in Chambers Gaming Law 2019 Guide;
moderator during the 4th IBA Global Entrepreneurship Conference "Disruption meets tradition" in Munich (2018);
speaker of the panel on the latest developments in the regulation of online gambling in the European Union, the European Commission's Green Paper and submissions at the Autumn Conference of the International Masters of Gaming Law held in Vienna in 2011;
speaker of the panel on Hotel and Casino Development at the Annual Conference of the IBA held in Singapore in 2007.