commercial agreements in general
company law
pharmaceutical law
Professional certification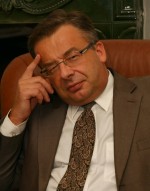 Education
Warsaw University, Law and Administration Department 1988
Legal Advisers Apprenticeship 1995
Professional career
2006-2008 Chairman of Supervisory board of The Polish Reinsurance Company S.A.;
2006-2006 Member-Secretary of Supervisory Board of TVP S.A.;
5.2004- Public Procurement Centre Ltd. – vice- president of the Management Board;
01.2002 – Private practice – Legal Counsel Office "Public Procurement Centre" – Janusz Niedziela;
10.1999 – 10.2001 Ministry of Justice Secretary of State Member of Committee for European Integration;
04.1998 – 09.1999 Private practice – Legal Counsel Office – Janusz Niedziela;
01.1996 – 01.1999 AIB WBK Fund Management Sp. z o.o. (former Chase Fund Management Polska Sp. z o.o.) – Advisor to NFI Legal advisor, corporate law, preparing and negotiations of acquisition an seal of shares and companies contracts, legal aspects of investment programs of the fund legal supervision of the fund companies,other company contracts;
05.1994 -11.1995 Polish Airlines LOT S.A. Director of the Legal and Organizational Bureau,corporate law, trade and financial contracts, labor law and relations with trade unions, real estates status regulations, organization and restructuring of the company;
01.1991 – 02.1994 The Council of Ministers Office Director of the Personnel Bureau, management of the personnel, service for Prime Minister and Minister of Administration in personnel policy Moreover:

Vice President of the in-service training Council working under Prime Minister,
Secretary of Territorial Structure Reform Unit,
Consultant of the Public Procurement System Unit.
Member of the Civil Service Act Project Team;

10.1990 – 01.1991 Bank of Social-Economic Initiatives S.A. Legal Specialist in the Legal Department; preparing of legal opinions, contracts, analyzing of legal aspects of credit resolutions, memorandums for foreign investors;
02.1990 – 09.1990 Ministry of Labour and Social Polic Advisor in the Department of Cooperation with Abroad cooperation with International Labour Organization and foreign labour administrations;
04.1989 -12.1989 Multisoft Sp. z o.o. 
Legal specialist:
corporate law,
preparing of contract.
Membership in organizations
Euro-Atlantic Association
Publications
Autor of educational publications from public procurement law area