civil law
commercial agreements in general
commercial law
company law
distribution and franchise agreements
infrastructural projects
international trade
investment arbitration
investment arbitration
mergers and acquisitions (M&A)
real estate, construction
Professional certification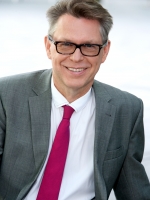 Education
1989: admission to Warsaw Bar;
1987: admission to Warsaw Legal Advisors Chamber;
1981: passing the judge exam after completing judicial training;
1974-1978: legal studies at Warsaw University, Faculty of Law and Administration.
Professional career
since 1989: founding partner at Łaszczuk & Partners law firm, providing legal assistance to Polish and international companies;
1987 – 1989: advised Polish and foreign companies as an in-house lawyer;
1982 – 1987: judge in the Province Circuit Court in Warsaw;
1978 – 1982: Institute of State and Law of the Polish Academy of Sciences.
Arbitration experience
Almost 300 arbitration proceedings (as arbitrator or presiding arbitrator) at domestic and international permanent arbitration courts, or ad hoc arbitrations, conducted under, among others, the rules of ICC, UNCITRAL, the Court of Arbitration at the Polish Chamber of Commerce and Lewiatan Arbitration Court.
Listed as arbitrator by many Polish and foreign permanent arbitration courts, including the Lewiatan Court of Arbitration, Court of Arbitration at the Polish Chamber of Commerce, Court of Arbitration for Sport at the Polish Olympic Committee, Swiss Arbitration Association and the Vienna International Arbitration Centre (VIAC).
Membership in organizations
member of Polish National Bar Council, Chairman of the Arbitration Commission of Polish Bar Council;
International Bar Association;
International Law Association, member of International Commercial Arbitration Committee;
Austrian Arbitration Association;
Swiss Arbitration Association;
International Council for Commercial Arbitration – ICCA;
Polish Arbitration Association, Board Member;
Polish Association of European Law.
Publications
Selected publications:
The Arbitration Rules of the Court of Arbitration at the Polish Chamber of Commerce. Commentary [Original title: Regulamin Arbitrażowy Sądu Arbitrażowego przy KIG. Komentarz], M. Łaszczuk, A. Szumański (ed.), Warsaw 2017;
Hearing of Evidence Defectiveness as the Reason for Setting Aside an Arbitration Award [Original title: Wadliwość postępowania dowodowego jako przyczyna uchylenia wyroku arbitrażowego] [in:] Jelonek-Jarco Barbara, Kos Rafał, Zawadzka Julita (eds), Usus magister est optimus. Legal Papers Dedicated to Professor Andrzej Kubas [Original title: Usus magister est optimus. Rozprawy prawnicze ofiarowane Profesorowi Andrzejowi Kubasowi], Warsaw 2016;
Post-Arbitration Proceedings [Original title: Postępowanie postarbitrażowe] (co-author: Justyna Szpara) [in:] A. Szumański (ed.), The System of Commercial Law. Commercial Arbitration. Volume 8, Chapter 12 [System Prawa Handlowego. Arbitraż handlowy. Tom 8, Rozdział 12, Warsaw, edition I 2009, edition II 2015;
Arbitration and Mediation. A Commemorative Volume Dedicated to Dr Andrzej Tynel [Arbitraż i mediacja. Księga jubileuszowa dedykowana doktorowi Andrzejowi Tynelowi], M. Łaszczuk (chair), M. Furtek, S. Pieckowski, J. Poczobut, A. Szumański, M. Tomaszewski (ed.), Warsaw 2012;
Is the Parties' Freedom to Establish the Rules of Procedure before the Arbitration Court Limited in Time? [Original title: Czy autonomia stron w ustalaniu reguł postępowania przed sądem polubownym jest ograniczona w czasie?] (co-author: Justyna Szpara) [in:] A Commemorative Volume for 60 years of the Court of Arbitration at the Polish Chamber of Commerce in Warsaw [Księga pamiątkowa 60-lecia Sądu Arbitrażowego przy Krajowej Izbie Gospodarczej w Warszawie], Warsaw 2010;
On Admissibility of Taking a Witness's Oath by the Arbitral Tribunal [Original title: O dopuszczalności odbierania przyrzeczenia od świadków przez sąd polubowny] [in:] Sylwester Pieckowski (chair), Piotr Nowaczyk, Jerzy Poczobut, Andrzej Szumański, Andrzej Tynel (ed.), Polish and International Commercial Arbitration at the Threshold of the 21st Century: A Commemorative Volume in Honour of Dr Tadeusz Szurski [Międzynarodowy i krajowy arbitraż handlowy u progu XXI wieku. Księga pamiątkowa dedykowana doktorowi habilitowanemu Tadeuszowi Szurskiemu], Warsaw 2008;
Comments on the Scope of Assistance Provided to the Arbitration Court by the State Court Pursuant to Article 1192 of the Polish Code of Civil Procedure, (co-author: Justyna Szpara), Palestra, No. 9-10, 2008.