antimonopoly law
commercial agreements in general
company law
energy law
infrastructural projects
real estate, construction
Professional certification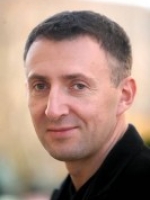 Education
Higher education, professor of law.
Professional career
Professor of law, granted by The President of Poland in 2009;
Legal Advisor;
Managing Partner and Head of the Constitutional and Administrative Law Department in Chmaj and Partners Law Office Limited Partnership (Spółka komandytowa) in Warsaw
Professor in the Department of Public Law in University of Social Sciences and Humanities
Ex-Dean of the Faculty of Economics and Law in Real Estate University in Warsaw, ex-associate dean of the Faculty of Law and Administration in University of Warmia and Mazury
Lecture in Polish and European universities (f.ex. University of Warmia and Mazury, Maria Curie-Skłodowska University, University in Castello – Spain, University of Bari in Italy, University of Latviain in Ryga)
Expert of : Polish Parliament, President's office, Institute of Public Affairs, local self -government bodies, Committees in Sejm,
Author and co-author of several dozen publications of administrative and self-governmental issues, and about 200 other publications
Arbitration experience
Participated and arbitrated in arbitration proceedings (last in June 2014).
Membership in organizations
Member of the National Chamber of Legal Advisors from 2001;
Polskie Towarzystwo Prawa Konstytucyjnego.
Publications
Wolność zrzeszania się w Polsce, (red.) Marek Chmaj, Warszawa 2008, Wyd. C. H. Beck,  ss. 234;
Zamówienia publiczne, (red.) Marek Chmaj, Warszawa 2008, Wyd. Publicus, ss. 351 (wydanie II: Warszawa 2010, s. 364);
Ustawa o dostępie do informacji publicznej. Komentarz, Mariusz Bidziński, Marek Chmaj, Przemysław Szustakiewicz, Warszawa 2010, Wyd. C. H. Beck, ss. 203;
Administracja rządowa w Polsce, (red.) Marek Chmaj, Warszawa 2012, Wyd. Difin, ss. 222;
Status prawny rady gminy, (red.) Marek Chmaj, Warszawa 2012, Wyd. Difin, ss 288;
Prawo samorządu terytorialnego, (red.) Marek Chmaj, Warszawa 2013, Wyd. Difin, ss. 312;