English
French
German
Polish
włoski
commercial agreements in general
distribution and franchise agreements
energy law
finance, banking
intellectual property law
media and new technologies
mergers and acquisitions (M&A)
real estate, construction
Professional certification
Adwokat, Avocat a la Cour de Paris; Chartered Arbitrator (CIArb)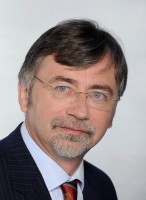 Education
Master of laws, Poznań (1976), postgraduate study in business law,
Bar Research Center at the Polish Bar Council, Warsaw (1988),
Ecole de Formation du Barreau, Paris (1992).
Professional career
Admitted as advocate, Poznań (1984); 
avocat, Paris (1993); 
advocate, Warsaw (1994);
partner SALANS (now DENTONS) since 1998;
ICC Court member since 2003;
Delegate to the United Nations at the Working Group Arbitration & Conciliation (UCITRAL) since 2006;
President of the Court of Arbitration at the Polish Chamber of Commerce (2006-2009); 
Chartered Arbitrator (2010);
DAB/DRB member or chairman; expert WIPO.
Arbitration experience
Chairman,  sole  arbitrator,  co-arbitrator  or  counsel  in  over  170  commercial arbitrations, handled in English, French, German, Czech, Polish and Russian under the Rules of AAA-ICDR, CAC, CACI, CAS, CCCF, CCIR, CCP, DAI, HCCI,  ICANN,  ICAC  Kyiv,  ICC,  IHK,  Lewiatan,  LME,  MAC  Minsk,  MCAC Moscow, NAF, PCC, PIIT, SCC, Swiss Rules, VIAC, WIPO, UNCITRAL and other ad hoc.
Proceedings took place in Austria, Belarus, Bulgaria, Czech Republic, France, Germany, Hungary, India, Lithuania, Moldova, Poland, Romania, Russia, Sweden, Switzerland, Ukraine and U.S.A. involving international organizations and parties from: Andora, Armenia, Austria, Belarus, Belgium, British Virgin Islands, Bulgaria, Cayman Islands, Chanel Islands, Denmark, Finland,  France,  Germany, Greece, Hungary, Hong-Kong, India, Ireland, Israel, Italy, Korea, Lithuania, Luxembourg, Malaysia, Moldova, Netherlands, Poland, Portugal, Romania, Russia, Sweden, Saint Vincent & the Grenadines, Singapore, Slovenia, Sweden, Switzerland, Taiwan, Turkey, Ukraine, United Kingdom, U.S.A.
Membership in organizations
Chartered Arbitrator,
fellow of Chartered Institute of Arbitrators (FCIArb) and Australian Centre for International Commercial Arbitration;
lifetime member of Indian Arbitration Council;
Member of Vienna Center Advisory Board,
Member of Danish Arbitration Institute,
Member of Canadian Bar Association,
Member of Law Society of England & Wales,
Member of IBA Arbitration Committee (Sub-Committee on Conflicts of Interest 2008-2010);
Member: ASA, CEA, CEPANI, DIS, ICA, ITA, ÖVS, SAA, UIA; FIDIC independent consultant; dispute board adjudicator.
Publications
Founder Editor in Chief of Biuletyn Arbitrażowy, co-author of UNCITRAL Arbitration Rules Commentary, author of more than 100 articles on arbitration, ADR and mediation.