commercial agreements in general
company law
mergers and acquisitions (M&A)
Professional certification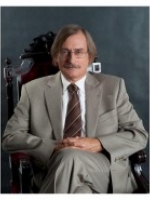 Education
Professional career
Head of Department of Civil Law and Private International Law, Faculty of Law, University of Silesia;
partner of law office ADP Popiołek Adwokaci i Doradcy;
employee University of Silesia from 1972;
legal advisor from 1990.
Arbitration experience
Arbitrator of Courts of Arbitration of National Chamber of Commerce
Arbitrator of Lewiatan, of Polish Bank Association
Arbitrator of Regional Chamber of Commerce in Katowice
Arbitrator of ICC
Membership in organizations
Polish Arbitration Association Association Henri Capitant,
Association of European Law,
Committee of Legal Science – Branch in Katowice,
UNIDROIT Governing Council
Publications
in: "Prawo Prywatne Międzynarodowe", ed. Maksymilian Pazdan, Vol. 20A, Warsaw 2014, C.H.Beck, rozdz. III § 12-13;
in "Kodeks cywilny: komentarz", Ed. Krzysztof Pietrzykowski, vol. 1, vol.  2, Warsaw, C. H. Beck; vol. 1, p. 3-102, 180-205, 473-488; vol. 2, p. 3 -102; 180 – 205, 473 – 488;
in: "Kodeks spółek handlowych: komentarz", Ed.  Janusz A. Strzępka, Warsaw 2013, C.H.Beck, p. 660 – 1118
in: "System Prawa Handlowego. Vol.. 2. Prawo spółek handlowych", Ed. Stanisław Włodyka, Warsaw 2012, C.H. Beck;
Charakter prawny uchwał wspólników i organów spółek handlowych", Przegląd Prawa Handlowego, 2014, no 9;
"Odpowiedzialność spółki dominującej za szkodę "pośrednią" wyrządzoną przez spółkę zależną", w: "Rozprawy z prawa prywatnego oraz notarialnego. Księga pamiątkowa dedykowana prof. Maksymilianowi Pazdanowi", Warsaw 2014.